If you live in a part of the world where temperatures drop to several degrees below zero in winter then protection is absolutely essential, especially for the face, ears and the head. Heat loss is highest from the head and also from the ears. The first thing you would think of would be woolens but when temperatures are in the minus range, wool does not prove to be effective. This is especially true when your work requires you to be exposed and in the open for a major part of the day. Woolen head gear offers little warmth and comfort in such situations.
The best thing in this situation is to get fur hat for men from amifur.com. When you think of fur you automatically think it will be terribly expensive. However, think first of the comfort and protection fur affords. This is due to the special nature of fur. Whether it is beaver, possum, mink, fox or raccoon fur, they have certain common features that make them excellent insulators against extreme cold weather.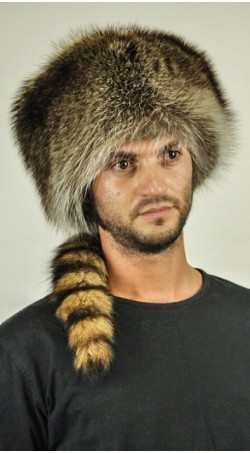 Close to the skin you have what is known as the down hair made of short, fine and curly hair interlaced with each other that provide that essential insulation. The surface layer is made up of guard hair that is usually a bit coarser and longer and is the portion that gives fur its distinctive feel and looks. When you buy fur hat for men from Amifur you know these hats are made of genuine fur and are fresh as well as prime quality material.
Next you consider the question of affordability. You can get fur hats that cost thousands but amifur has expertise in creating fur hats and other fur items from off cuts and stitching such pieces together for a seamless one-piece look.

The looks are certainly expensive. The price is more than affordable. Fur lasts for a long time and you could, if you care for the fur hat properly, use it for ten years. Spread the price over this period and you will find that the cost of use is actually less. More importantly, you cannot put a price on the protection fur hats offer and serve as your insurance against any harmful effects of extreme temperatures.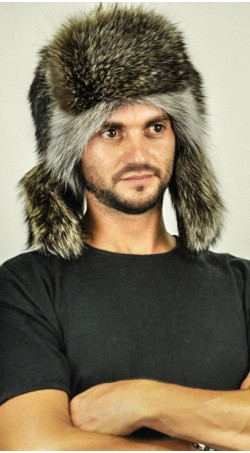 You have choices in fur hat for men. One of the most comfortable hats with a distinctive style is the ushanka. It looks good and it is functional too. There are flaps on the side that you can let dangle or bring together under the chin to cover your ears, a godsend if you are out in a blizzard. It looks stylish and trendy too, especially if you choose a mink fur hat. Just as trendy is a beaver fur hat with visor. Unlike the ushanka, the beaver does not have ear flaps. Instead, the top fits snugly over the years and there is a visor too.
The fur hat does look voluminous but it is surprisingly light in weight and with a polyester lining, sits comfortably on your head, good enough for all day wear. Try it and you will never want to be without when you face extreme weather.